NEW TECHNOLOGY HELPS SCHOOL PUPILS PREDICT THE IMPACT OF GLOBAL WEATHER AND CLIMATE EVENTS
School pupils are being given the chance to learn about the impact of weather and climate events, using an innovative new tool developed by the World Energy & Meteorology Council (WEMC) and its partners.
The climate and energy organisation is extending its links with local schools in Norfolk, UK, through a series of interactive, classroom-based sessions aimed at showing students how climate and energy information can be used to help with decision making and planning.
Kit Rackley, WEMC's Education & Program Officer and a former Geography teacher, is organising and leading the sessions, the most recent of which was held with Year 10 Geography students at Attleborough Academy Norfolk.
These educational sessions use a web-based tool called the European Climatic Energy Mixes (ECEM) Demonstrator. The demonstrator was designed in collaboration with WEMC's partners in the UK and Europe, to help energy industry and policy makers assess how well energy supply will meet demand over different time periods, by visualising climate and energy data.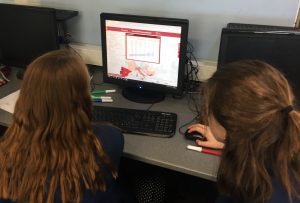 By assessing historical data about key weather events across Europe, the demonstrator can help experts predict the impact if the same event happened today and anticipate future risks, based on current climate information and energy supply/demand. These results can then be used by organisations to help with their operational activities and long-term planning.
"While the ECEM Demonstrator wasn't specifically designed for use in schools, there's a clear benefit for using a visual data tool like this in a classroom setting," Kit explains.
"The demonstrator allows users to explore high-quality climate and energy data sets, to answer queries like 'Which regions in France have the potential to produce the most solar energy over the next century?', and easily re-create this information into a map or other visual format. Raw data can also be downloaded for further investigation and analysis using other tools such as spreadsheets. The students can then see how this kind of information can be used to help organisations make operational decisions.
"The feedback from teachers and students so far has been very positive, so much so that we're now looking into the possibility of developing a bespoke version for educators."
Frances Billin, Head of Geography at Attleborough Academy Norfolk, said: "It's great to be part of such a pioneering project to increase engagement with scientific programmes such as the WEMC Demonstrator. The session allowed our students to get involved in the issues surrounding global climate change and critically question the climate graphs they were shown. This will really help their understanding as they work towards their GCSEs. We hope to remain part of the project as it evolves."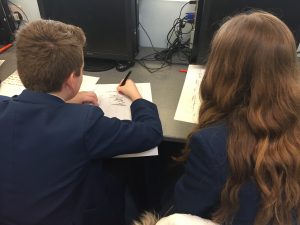 Comments received from the students included:
"It had many different options and you were able to add to the graph, which was useful because you were able to see the differences between the data."
"I liked how you can see the different climates across the world."
"I liked how you could see the information for all of the countries and how the graph showed the line where we are and the line where we should be by reducing our carbon footprint."
"I liked that you were able to add various filters into the mix, meaning my partner and I were able to see how subjects lined up together. I saw this as an opportunity to look at the past, present and future at the same time – it was extremely insightful."
WEMC Managing Director, Professor Alberto Troccoli, said: "This is an excellent example of how the work from WEMC's research projects can be used to help inspire the next generation of climate scientists. We're always keen to encourage more interaction between the science and education communities, and we hope to create more opportunities to strengthen our links with schools and educational organisations in the future."
WEMC has produced an Education Pack for UK teachers, including links to the Geography syllabus, example lesson plans, resources and guidance on how to use the ECEM Demonstrator in the classroom. Schools interested in working with WEMC can contact Kit Rackley at kit.rackley@wemcouncil.org
Author:  Louise Cotterill