C3S Energy Webinar 005: Case Studies & Potential Benefits – Register today
The World Energy & Meteorology Council (WEMC) and the European Centre for Medium-Range Weather Forecasts (ECMWF) have announced details for the fifth C3S Energy webinar.
It will provide an overview of the C3S Energy case studies, developed with industry partners and will showcase the potential benefits.
Date & time:
Wednesday 13 November 2019
 10:00-11:00 GMT

It will look into the use of C3S climate and seasonal information to address the impacts of weather and climate on supply-demand of power and gas, as well as supporting energy balancing on country-wide and European levels for optimised decision-making.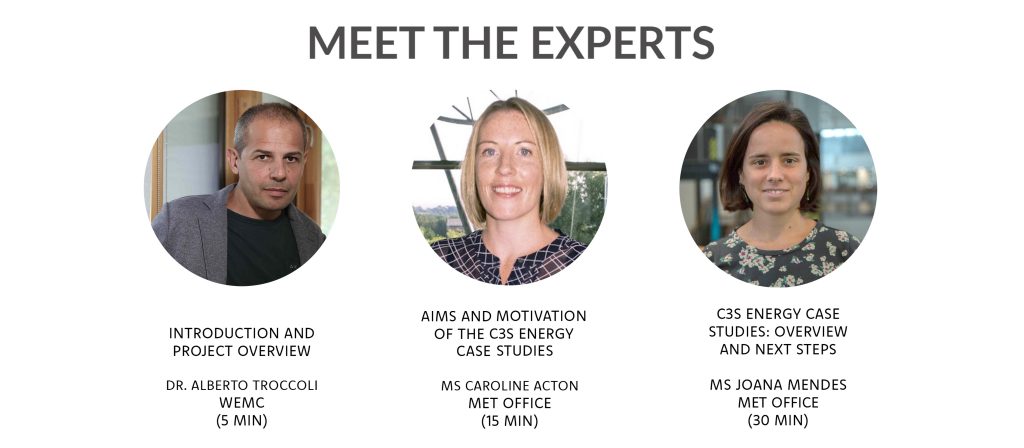 Previous webinars can be viewed here.