Poster session
There will be two dedicated and interactive poster sessions during ICEM 2017 which will provide ample opportunities to discuss the many high quality poster abstracts we received. The posters will be displayed for the entire duration of the Conference and authors will have the opportunity to present them during the two dedicated Poster Presentation Sessions.
The best poster will receive a prize during the award ceremony at the end of the Conference.
Please download the Poster Presentations Schedule to view an overview of all poster topics and authors!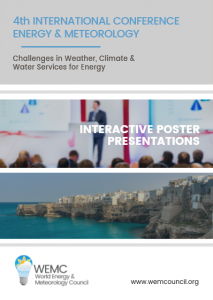 Note to presenters: the max size for your posters is H 1.75m x W 0.85m