ICEM 2019 Workshop: How to Start a Business
Workshop Title: ICEM 2019 Workshop: How to Start a 'Weather' Business
When: Wednesday 26th June 16:15-18:00 CEST
Where: DTU Lyngby Meeting Centre, Building 101, Room S9
Session description:
Part of the 'Business of Weather' project, this workshop is a must attend for all those budding entrepreneurs seeking to startup a new business, or take an early stage SME a step further.
If you're working on a weather-related technology innovation you want to bring to the market, then how will you go about it and how can you raise the funds critical to turning your innovation into a commercially successful business?
This workshop is your opportunity to find out first hand from those with the money to back new ventures, or who have launched their own business enterprises.
The workshop's panel of experts has first hand experience of financing and launching technology-based business startups. They will explain what you need to do to raise money, how to develop a business and marketing plan, and outline the pros and cons of different types of funding including equity, loans, grants and trade buyouts.
The workshop will also explore the market opportunities for innovations which use weather technology and data services to meet the routine needs of weather affected businesses, and to address the growing challenges of extreme weather & climate change.
Session lead:
Ian Harper
Freelance Business Journalist and International Conference Organiser, and founder of 'The Business of Weather' project.
Schedule (click to expand):
16:15-16:20: Welcome and introduction to the Workshop and it's objectives
16:20-17:00: Panellist presentations
10 minute presentation by Andreas Helgason Rex on different types of funding for startups and early stage SMEs and what funders require from applicants in the way of marketable products/services, management team, business plan, etc.Lendino is an online marketplace for loans, where creditworthy small and medium-sized enterprises (SMEs) can borrow directly from a crowd of investors. Based on the risk Lendino offers SMEs an interest rate and a profile on the online platform. On the marketplace, investors can lend directly to SMEs of their choice. In this way, Lendino enables SMEs and investors to benefit from circumventing the bank.
10 minute presentation by William Hosack on his company Orbital Micro-Systems, how it started out, what it's aims and objectives are, and what it has achieved to date.Orbital Micro Systems provides innovative weather intelligence solutions leveraging small satellites, advanced weather observation techniques, and powerful data analytics. Key markets needing better and faster weather intelligence include aviation, maritime, agriculture, and insurance. Visit: www.orbitalmicro.com.
10 minute presentation by Dr Jan Dutton on his own career as a serial entrepreneur in the weather business.Prescient Weather develops innovative climate and weather based solutions to enable critical decisions making.  www.prescientweather.com. Primary products include: The World Climate Service – www.worldclimateservice.com – a seasonal and subseasonal forecast product designed primarily for the energy industry. "If you knew then, what we knew then."CropProphet – www.croprophet.com – a US grains market intelligence platform providing daily updated, quantitative estimates of the impact of crop season weather and forecasts on yield and production. "Avoid the Hype, Get the Facts, Use CropProphet for your Grains Market Intelligence"
17:00-17:40: Panel/audience session enabling the audience to seek information about their own business aims and aspirations
17:40-18:00: Panel session on the growing business opportunities for innovative weather technologies and data products/services
Andreas Helgason Rex, CMO & Partner, Lendino, Denmark - a specialist in crowdfunding for SMEs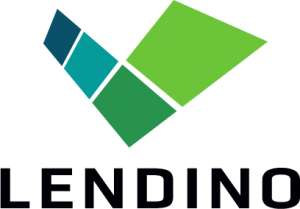 Andreas is co-founder and marketing director of the crowdlending company Lendino, which provides SME loans to Danish investors. Andreas has a board position in the Danish Crowdfunding Association, where he takes an active part in policy development in the area. He also sits in Dansk Industri's fintech committee. In addition, he has blogged about Fintech, and held a lot of presentations on crowdfunding throughout the country.
Before Lendino, Andreas worked for a number of years at IBM at the Nordic headquarters and later at NNIT with finance.
William Hosack, Chief Executive Officer, President and Founder, Orbital Micro-Systems (OMS)
Bill serves as chief executive officer and president for Orbital Micro Systems (OMS), bringing some thirty years of aerospace and management experience to lead the company's strategic growth, market development, and go-to-market tactics. Prior to co-founding OMS, he helped launch Singularity Prime and Singularity Space Systems, independent aerospace and space business development consultancies. Prior to that, he served in multiple executive management and account roles with P3 Group, a professional management, engineering consulting and solutions company focused on aerospace, automotive, communication, and energy and storage.  Hosack is recognized as an expert on public/private partnerships, risk and insurance analysis, manufacturing process automation, system integration, and international business. He has been a featured speaker at conferences and meetings around the world. Hosack studied Aeronautical and Space Management Operations at Embry-Riddle Aeronautical University. He is also an IFR certified private pilot.
Dr. Jan Dutton, CEO of Prescient Weather Ltd. and ClimBiz Ltd.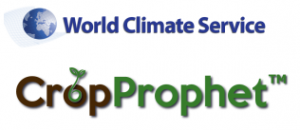 Jan's career spans positions at Weather Ventures, Earth Networks, Storm Exchange, Schneider Electric, and DTN.  Dr. Dutton's career objective is to enable business decision making based on weather and climate information.
He received a dual degree B.A. in Physics and Science and Technology Studies from Colby College in Waterville, ME in 1994.  He received a Ph.D. from the Penn State Department of Meteorology in 2000.  He also received an MBA from the Smeal College Business at Penn State in 2000.  His dissertation focused on the simulation of interannual climate variability using regional climate models.
Ian is a freelance business journalist specialising in SME and startup business funding and also an organiser of international B2B conferences, including InterMET Asia, the dedicated weather & climate services event for Asia, Africa and the Pacific Islands held annually in Singapore. InterMET is supported by the World Bank-GFDRR and facilitates public, private and academic sector engagement in the application of hydrometeorological technology and services to assist weather related business and to help address the challenges of extreme weather & climate change.
His latest venture, the Business of Weather project, is a very early stage idea with two aims. Firstly, to publicise the role of the 'global weather enterprise' in assisting weather affected public and private enterprise, both routinely and to address the impacts of extreme weather & climate change. Secondly to promote the business opportunities and sources of funding for startups and early stage SMEs seeking to address the impact of climate change.