C3S Climate and Energy Education Demonstrator project completed and raring to go further
After an intense 12 months working on the C3S Climate & Energy Education Demonstrator referred to as 'Edu Demo' the WEMC team is proud to have successfully completed it. 
INTRODUCING THE C3S EDU DEMO – A FREE TOOL
The aim of the project was to create an interactive tool to explore past and future data about climate change and related energy issues, focusing in Europe.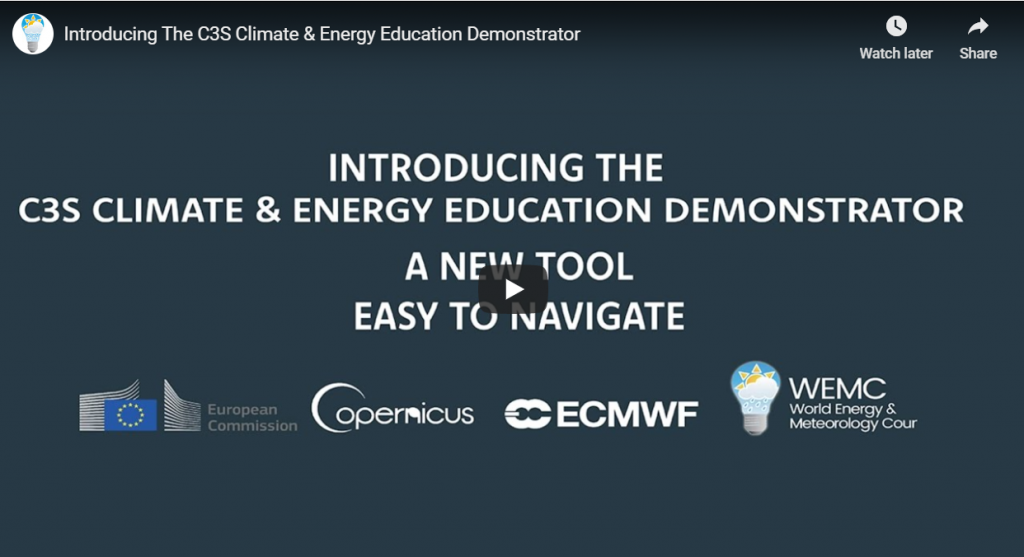 The tool brings together different climate and energy data streams developed by the European Climatic Energy Mixes (ECEM) project. This interactive tool showcases the potential of the C3S data and demonstrates how users can benefit from using it.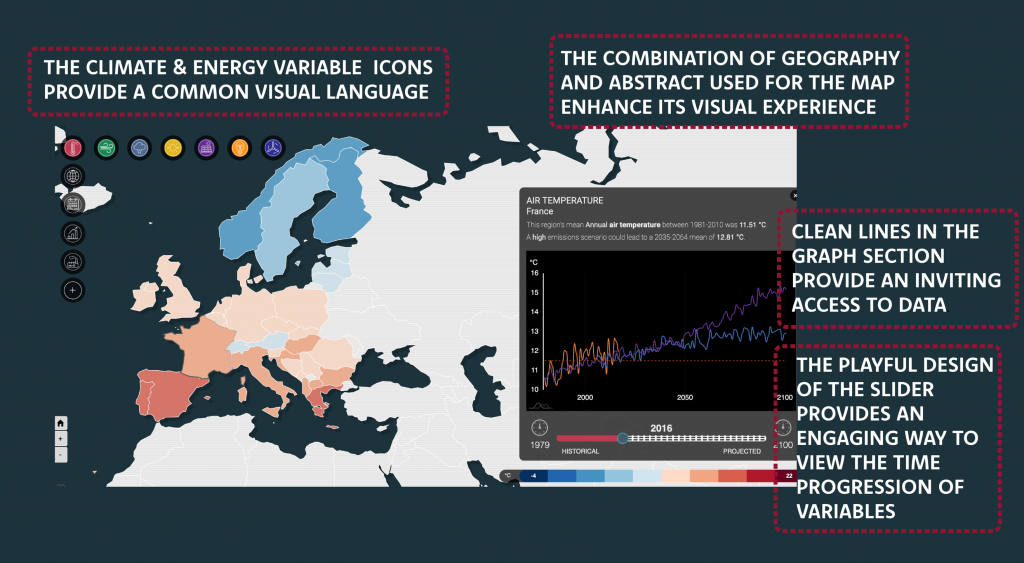 The value of the tool lies not just in its functionality but also in its simplicity, with it being easy to use and navigate while meeting the needs of our primary target audience, high-school teachers. Positive feedback and praise was received at leading education and training events.
MOBILE COMPATIBLE
Another exciting part of the project was to create a version compatible with mobile devices. v1.5 of the C3S Edu Demo can be accessed via all mobile browsers but has been optimized for Chrome and Safari iOS.
ACHIEVEMENTS
After the official launch on 7 January 2020 we produced tutorial and educational videos to support our users' experience. There's a range of resources from promo videos to webinars and informational clips about our C3S Education Demonstrator Project available. 
We were invited to present and demonstrate how the climate and energy tool, recognised by many teachers as a Geographical Information Systems tool, works at several events including schools and conferences.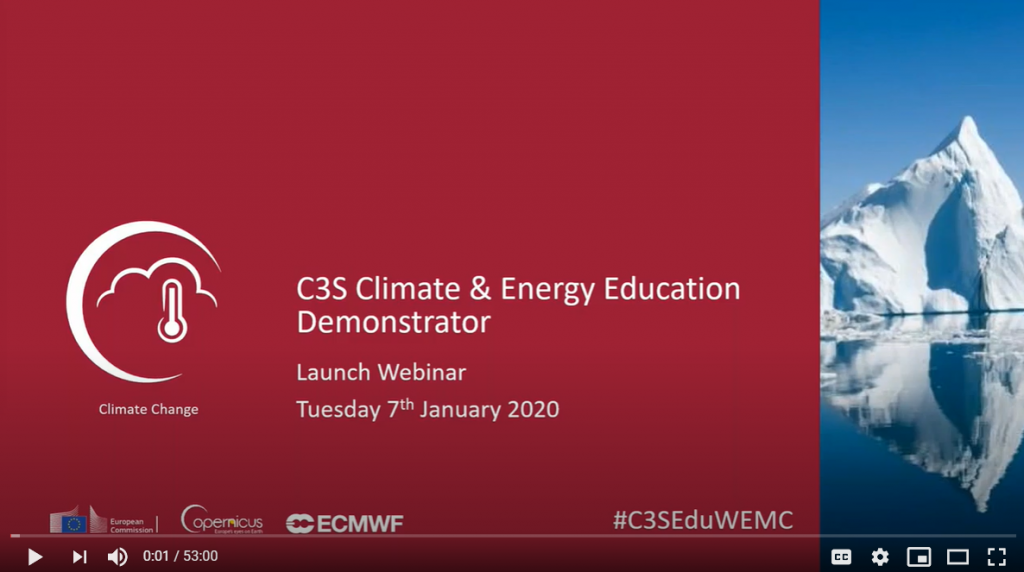 RARING TO GO FURTHER
Varied methods of assessment and the positive feedback we have received from stakeholders and users, means we can confidently promote the C3S Edu Demo as a 'ready to go' high-quality educational resource, with some exciting potential developments still to come.
Once again, the WEMC team would like to take the opportunity to thank all the teachers, students and users for their precious feedback.
STAY UP TO DATE